Tax strategies
| By
The Low-Income Housing Tax Credit (LIHTC) is a complex and very important tool that Congress enacted to encourage private..
Business
| By
As far as asset protection planning goes, using the Series LLC alongside Anonymous Land Trusts can provide some of the most..
Accounting
| By
We love accounting, however, we do recognize it is a support activity for real estate entrepreneurs; albeit an important..
Tools and systems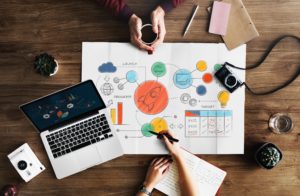 | By
In Part 1 of this series, we discussed the accounting technologies we're currently using at The Real Estate CPA. In this..
| By
The entire landscape of the accounting industry is changing due to the rapid emergence of new technology. This is great for..
| By
Google, one of the tech giants leading in innovation for decades, has a long history of working with businesses to stay..
| By
This guest post is brought to you by Ed Barone, Co-Founder RentRedi Inc.